Hidden Treasures Package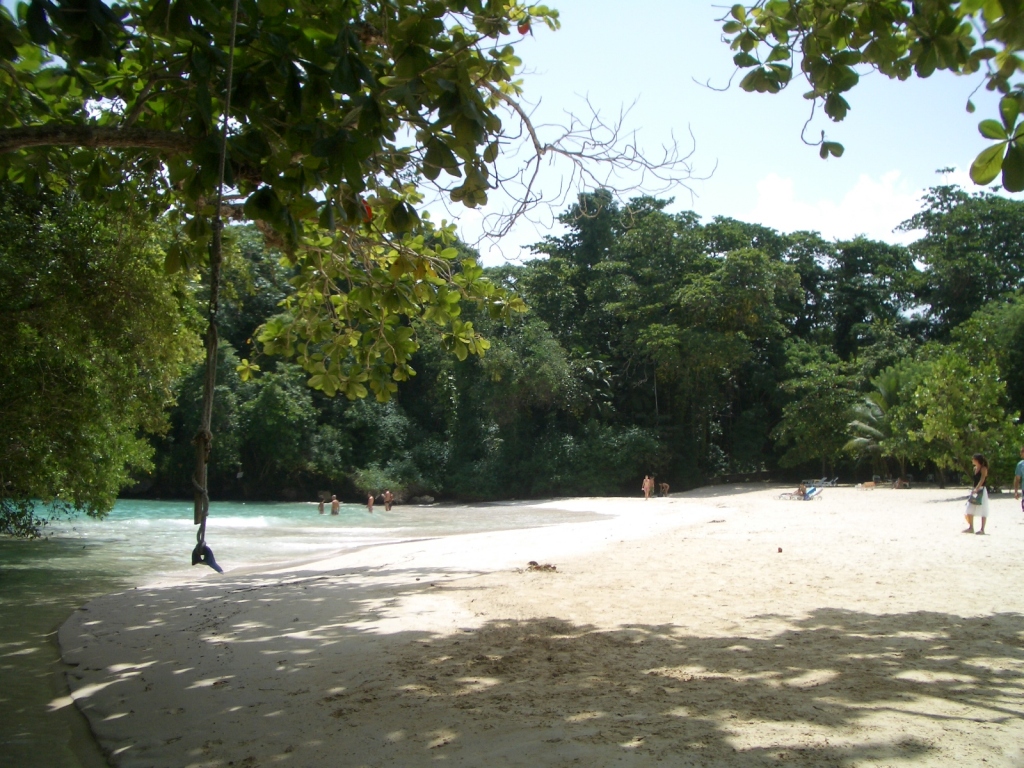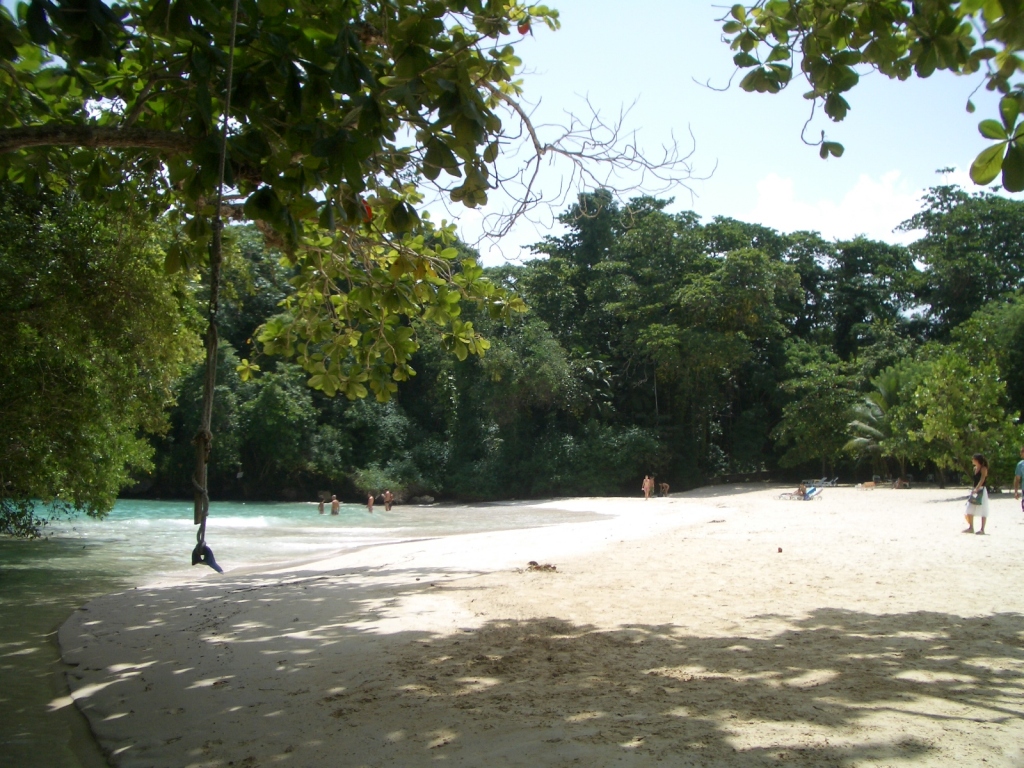 Hidden Treasures Package (Duration: Full Day Tour) Pick up time at 08:00am
Round-trip pricing (Lunch Included): $200 USD per person up to 4 people; $180 USD per person for 5-7 people. Single entrance fees will be collected at the door of each destination. Contact us for the most updated prices.
The journey will be long but we are sure you won't mind once we reach the destination. It will take approximately 4 hours from Montego Bay to arrive at our first destination of Reach Falls. Don't worry, one of our rest stops will be at a traditional fruit stall. We bet you will encounter 2-3 different delicious fruits that you have never tasted! Once at Reach Falls, you'll enjoy the sights and sounds of this gushing 23-foot waterfall. It is usually not crowded so you can really enjoy this little piece of paradise! Afterwards, lunch will take place at Cynthia's on Winifred Beach, only a few minutes away. Their menu is all about seafood! The traditional jerk and roasted ground provisions (such as yam and cassava) are also available to broaden your taste buds. The day ends with a trip to Rio Grande. Sip on a freshly picked coconut, take pictures and enjoy rafting on the river. We will give you the option of rafting on Rio Grande or spending more time on the beach at Frenchman's Cove Beach, whatever suits your fancy. If we have time and the weather permits we will stop by Errol Flynn Marina (Navy Island) for snacks and ice-cream as you take in the picturesque views of the bay.
Reach Falls
Looking for waterfalls that are a little more hidden, a little more outside of the realm of tourists? Look no more! This waterfall is a large undeveloped waterfall in Jamaica. The waterfall itself is about seven meters (23 feet) high and 20 meters (66 feet) wide. Your experience at Reach Falls will be stress-free. It is not crowded at all, truly off the beaten path, and it offers a wonderful scenery of clear waters, bamboo cane, natural caves, and hanging vines.
Make this a must see on your adventure with Jamrock Journeys!
Rio Grande
This might be the only time Marc leaves you by yourself. Don't worry it won't be for long and its so that you don't have to take a mile walk back to our vehicle. He will drop you off and then meet you at the end of the raft tour, about 2.5- 3 hours later. These rafts were once used as a mode of transporting bananas from the plantations to the ships for export. Keep in mind that the rafts only have enough room for 2 adults and 1 child. So if you're traveling with a group, some people may have to do the rafting trip alone but not to worry, they will be engulfed in Jamaica's natural beauty.
Frenchman's Cove Beach
Snap a picture of this beach, send it to your friends and family, and they'll ask, "How did your Photoshop yourself onto the postcard?" The beach is tranquil, private and extremely clean. It is actually a meeting point of a river and the Caribbean Sea. Consistent with the theme of this package, Frenchman's Cove Beach is definitely one of Jamaica's many hidden treasures. If your intentions are to get away from the hustle and bustle of the city, then let Jamrock Journeys take you for a day you will remember forever.